Russell Nohelty: Writer, Publisher, Speaker
My name is Russell Nohelty, publisher of Wannabe Press (www.wannabepress.com), a small press that creates weird books for weird people, and host of The Business of Art podcast (www.thebusinessofart.us), which helps creatives build better businesses.
In today's world, artists must be able to combine commerce and creativity in order to succeed, and my mission is to give creatives all the actionable advice they need to build sustainable and successful careers.
Below you will find every panel I've ever moderated and every workshop I've ever held. Don't take my word that I'm the right for your event, let me prove it to you.
If you think I would be a good fit for your event, then please email me at russell@wannabepress.com.
Which Topics am I an Expert in?
Making Great Content
The Fundamentals of Sales
How to Build an Audience from Scratch
How to Make a Profit at Live Events
How to Successfully Launch a Product
Check out all these great places I've spoken!
What roles can I fill for your event?
When event coordinators and programming director hire me to speak at their events, I fulfill three main roles. The first is of moderator. In that role, I plan panels from scratch and fill them with appropriate panelist which speak to different aspects of the topic at hand.
The second role I fill is that of panelist. If an event already has a moderator and a topic, I fill a spot on the panel and discuss in detail whatever information pertains to the topic. Since I have created successful comics and books, drawn my own comics, published my own books, and run my own companies, my knowledge is vast and a great addition to almost any creative or business related panel.
The third role I fill is that of workshop leader. If your event needs a more hands-on approach and demonstration, I can design and lead a in-depth workshop to supercharge your group's ability to perform any task, whether it be making incredible content, developing a holistic sales strategy, or developing a brand vision.
Below, you will find the panels and workshops I have participated on over the years. If you see something your group will enjoy, I am happy to present the panel or workshop of your choice. However, I can also develop a brand new presentation based on your unique needs.
Fear the Walking Dead with Lincoln Castellanos
Palm Springs Comic Con asked me to moderate a spotlight panel for Lincoln Castellanos, who plays Tobias on Fear the Walking Dead. We talked about how he began as an actor, how he built his brand, and how he found his agent. AUDIO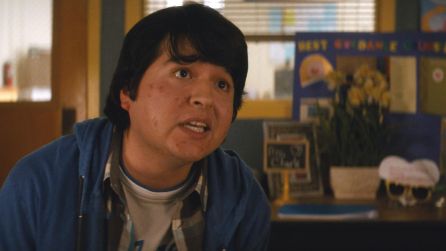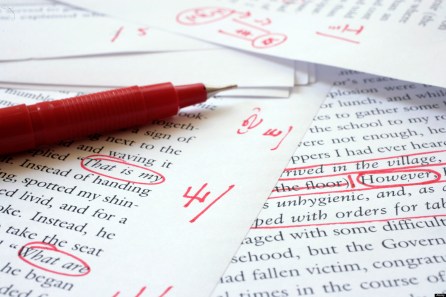 How to Work with an Editor
The Greater Los Angeles Writer's Conference (www.glaws.org) in conjunction with LOSCON, asked me to moderate a panel on finding and working with an editor. On this panel, with writer Leslie Ann Moore and editor Deanna Brady, we talked about why hiring an editor is important, what to look for in an editor, and how to work with an editor once you find one that you like.  AUDIO
How to Build an Audience from Scratch
Alternative Press Expo asked me to put together a panel on how to build an audience from scratch, so I brought in Gwendolyn Dreyer (www.monsterelementary.com) and Norm Harper (www.karatepetshop.com) to talk about how they built their own audiences and companies through social media, their mailing list, and in person convention appearances. AUDIO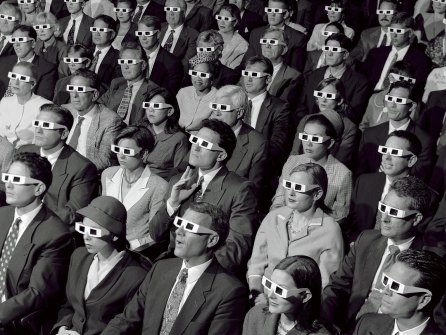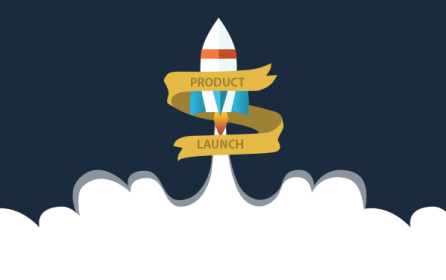 How to Build an Audience Even if You Don't Have a Product…Yet
Los Angeles Comic Con asked me to put together and moderate this panel. I filled it with fantastic creators including Lynly Forrest (hexcomix.com), Mom Comix (momcomics.org), Bryant Dillon (www.fanbasepress.com), Joie Foster (heyjoiecomics.com), and Neo Edmund (www.neoedmund.com) to talk about how to use social media, conventions, and local communities to build an audience. AUDIO
Building a Rock Solid Social Media Presence
The Greater Los Angeles Writer's Society (www.glaws.org) asked me to moderate this panel during their Greater Los Angeles Writer's Conference. Panelists talked about their favorite social media channels, how often they post new content, and how to build your online presence from scratch.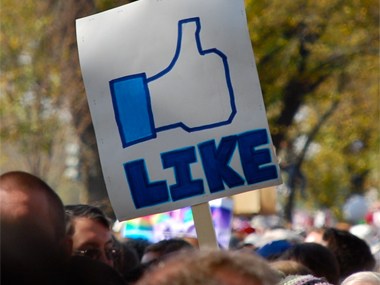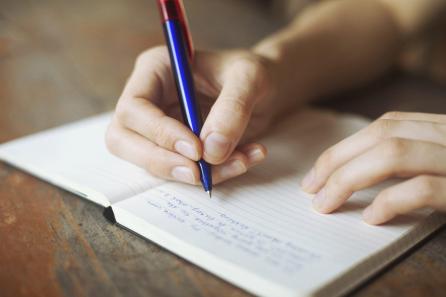 The Writer's Journey
Palm Springs Comic Con asked me to moderate this panel that I filled with my good friend Justin Kirkman (www.calicomics.com). He and I talked about how to build worlds, choose projects, and  fit writing into an already hectic life. AUDIO
How to Build an Audience from Scratch
Long Beach Comic Con asked me to moderate this panel for their #makecomics track. I filled it with Barbra Dillon from Fanbase Press (www.fanbasepress.com), Nick Marino from Holy F*ck (holyfckcomic.tumblr.com), and Madeleine Holly-Rosing from Boston Metaphysical Society (bostonmetaphysicalsociety.com). AUDIO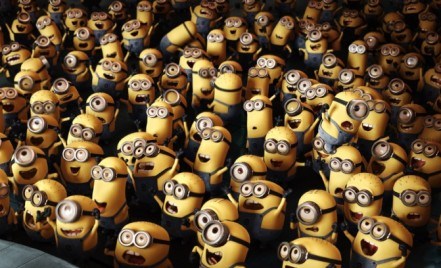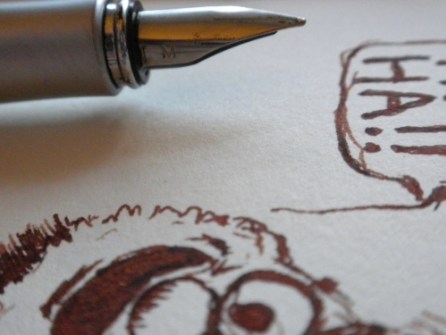 How to Make a Career as an Artist
Santa Clarita Valley Comic Con asked me to host this panel with artists JD Correa, Bobby Timony (www.twincomics.com), and Dave Olbrich (spacegoatproductions.com). We talked about how to build a career, find a publisher, and the most important thing artists can do immediately to improve their career. AUDIO
The Man Who Created Halloween
Palm Springs Comic Con asked me to host a spotlight panel with legendary film product Irwin Yablans, the creator of Halloween. Halloween was a seminal movie in my own creative career, and it was quite a thrill to talk with him about how he built his career, the highs and lows of the movie business, and the secrets to getting ahead in the world. AUDIO.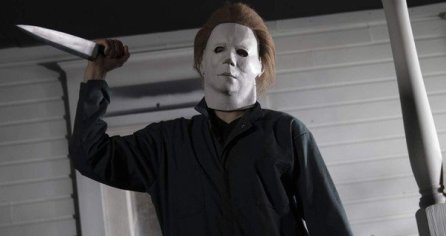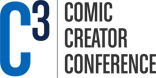 The Politics of Partnership
I moderated this panel for the Comic Creator Conference about working with a creative team on either independent or mainstream titles. Mark Waid, Dean Haspiel and Amy Reeder discussed how to navigate the creative waters and negotiate the best deal for all parties involved.
#ConLife: How to Sell at Conventions
I put together and moderated this panel at Long Beach Comic Expo about selling at conventions. It's incredibly expensive to exhibit at a show. Not only are there table fees involved, but you have to pay for products and marketing materials among many other expenses. Most creators go into their first exhibiting experience blind and end up losing a lot of money. I was joined by Mike Wellman (Guns A' Blazin'), Gwendolyn Dreyer (Monster Elementary), Madeleine Holly-Rosing (Boston Metaphysical Society) and Daniel De Sosa (Purrvana).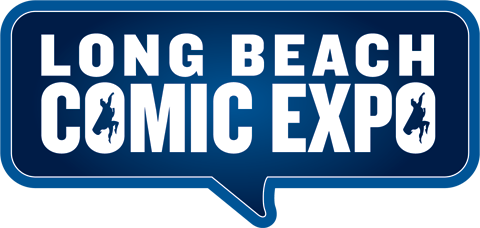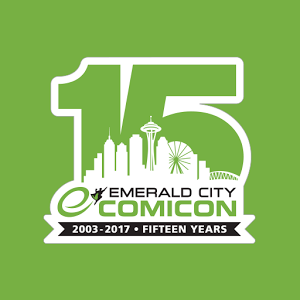 Building a Portfolio and Pitching an Editor
I hosted this panel at Emerald City Comicon about building a portfolio for artists and writers, and pitching an editor. I brought together experts from all walks of creative life including Pia Guerra (artist, Y: The Last Man), Tom Hutchison (publisher, Big Dog Ink), Laura Neubert (artists, Action Labs), Greg Smith (writer, Oni Press), and Margot Atwell (publishing director, Kickstarter).
Insights for Independent Creators
San Diego Comic-Con placed me on this fantastic panel run by The Antidote Trust (TAT). The moderator was Charlotte (Fullerton) McDuffie (writer, My Little Pony: Friendship Is Magic, Ben 10: Alien Force/Ultimate Alien/Omnivers and chairperson, WGA Animation Writers Caucus). Geoff Gerber (president, Lion Forge Comics), Hannibal Tabu (writer, Artifacts/Soulfire: Sourcebook #1/Waso/Project: Wildfire), Nilah Magruder  (writer/artist, M.F.K., winner 2015 Dwayne McDuffie Award for Diversity), Eric Dean Seaton (creator, Legend of the Mantamaji trilogy; director, Legend of the Mantamaji: Live Action Short), and TAT co-founder Robert Roach (creator, Menthu, The Roach; storyboard artist, Insomnia; winner inaugural Glyph Award) rounded out the panel to discuss independent publishing with me.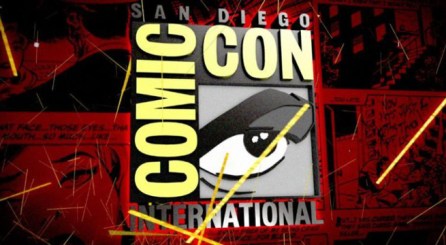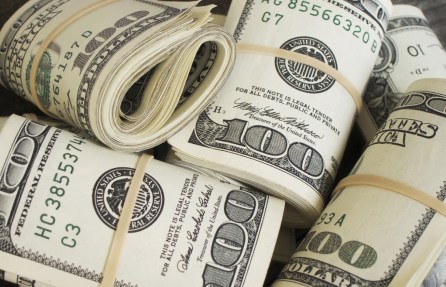 Kickstarter vs. Self-funding
I put together this panel with Mike Wellman (www.thecomicbug.com) and ran it at two different conventions. Once at Long Beach Comic Con and a second time at Los Angeles Comic Con. I found a different moderator for each event. Mary Bellamy (www.marybellamy.com) moderated the Long Beach Comic Con event and D. J. Kirkbride (www.djkirkbride.com) hosted the Los Angeles Comic Con event. LBCC AUDIO LACC AUDIO
Is Independent Publishing for You?
Wordfire Press (Kevin J. Anderson's publishing company) asked me to sit on this Comikaze panel about independent publishing, moderated by Bryan Thomas Schmidt, editor or The Martian. Filling out the panel were writers Rebecca Moesta (Star Wars), Neo Edmund(Power Rangers), and Peter Wacks (Heroes: Reborn).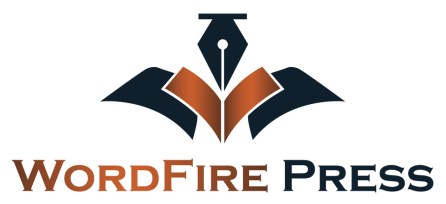 The Pitfalls of Self Publishing
I sat on this panel at Awesome Con about the pitfalls of Self Publishing. Most of my panels have a positive bent, but this one was heavily geared toward the negatives of self publishing. We talked about legal issues, how not to get screwed by editors, and how to sell more copies of books at conventions.
Podcasting 101
Twin Tiers Comic Con didn't have any publishing or creativity panels when I visited them, but they were very excited to put me on this panel. I believe podcasting is such an essential component to building a successful brand that I dedicated an episode of my show to it.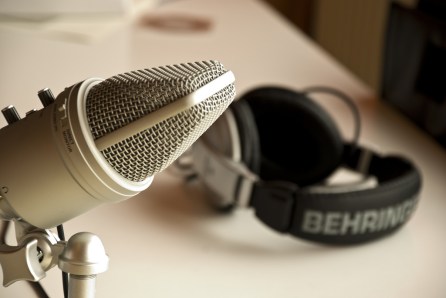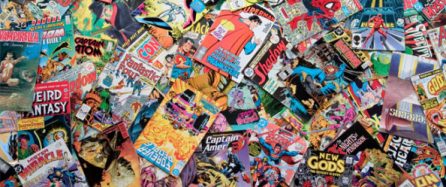 Kickstarting Comics and Novels
Palm Springs Comic Con asked me to put together a discussion about Kickstarter, so I created a panel and filled it with Madeleine Holly-Rosing (bostonmetaphysicalsociety.com) and Melissa Kirkman (www.calicomics.com). Not only did we talk about Kickstarter, but we also discussed how to publish comics, what to look for in a publishing contract, and where to print books to get the best deal. AUDIO
The Secrets of Social Media Success
The Digital Author and Indie Publishing Conference brought me in to speak on a panel about the secrets of social media success, due to my rather unique ways to get followers and success on platforms like Instagram, Facebook, and Twitter.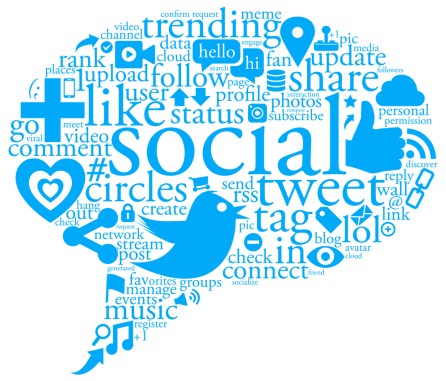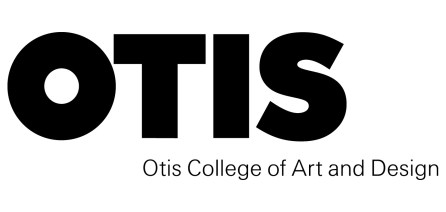 How to Build a Publishing Empire
The OTIS College of Art and Design instructor Jim Higgins asked do a Q and A session for his class about how to build a publishing empire. Jim interviewed me about my work and then opened the floor up to the class, who asked pointed questions about how I built my brand and created by projects from nothing into a sustainable business.
The Pro's of Cons
Comic Creator Con asked me to be on this panel with Heidi MacDonald and David Gallaher, about how to make cons work both professionally and profitably, so that creatives can get the most from their con experience.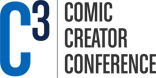 How to Build a Portfolio and Pitch an Editor
I hosted this panel at Emerald City Comic Con about how to develop an art and writing portfolio and pitch your work to editors, featuring Pia Guerra (Y: The Last Man), Tom Hutchison (Big Dog Ink), Laura Neubert (Action Labs), Greg Smith (Oni Press), and Margot Atwell (Kickstarter).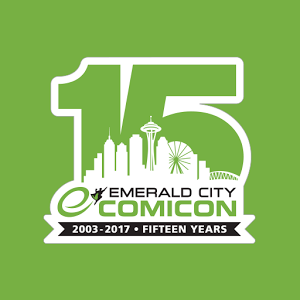 How to Turn your Movie into a Book
The Writer's Store (www.writersstore.com) hired me to run this workshop for them due to my previous success turning screenplays into novels and graphic novels. In this workshop I broke down in detail my exact process, along with step by step instruction that   students could use to implement them immediately.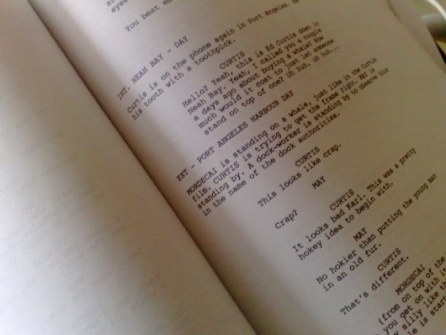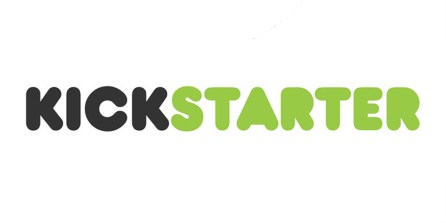 How (not) to Screw Up Your Kickstarter
The Scriptwriter's Network asked me to host this workshop for their seminar series. Since I was about to run my third Kickstarter, they asked me to talk about what I learned from raising over $10,000 on Kickstarter so that their members would have the best chance for success.
The Hard Costs of Producing a Graphic Novel
I ran this workshop for Long Beach Comic Con multiple times. It revolves around the actual costs a creator can expect to pay for pencils, inks, colors, letters, printing, and distribution. This is one of the more technical workshops I've ever run.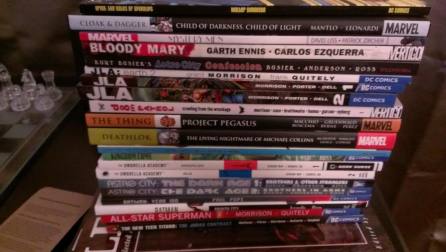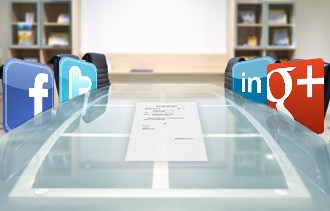 How to Use Social Media to Become More Desirable to an Employer
The Digital Media Educator's Conference saw me speak at the Greater Los Angeles Writer's Conference and asked me host a workshop for their attendees about social media. We talked about the different social media networks, how each can be used effectively, and how to combine them together in order to create a cohesive brand that builds authority with the right people.
Kickstart Your Novel
The Greater Los Angeles Writer's Conference brought me to the convention to host a workshop about how to use Kickstarter to crowdfund the creation of a novel, which is very different than using Kickstarter for a children's book or even a graphic novel.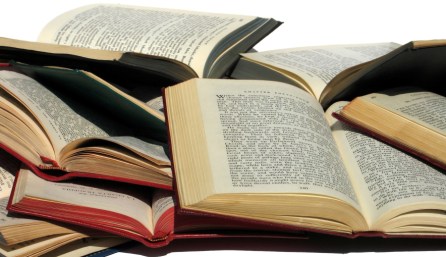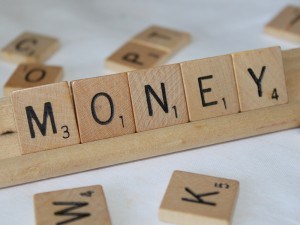 The Economics of Creative Work
EagleCon, hosted by California State University- Los Angeles, invited me to host a conversation with a more academic perspective than my usual fair, so I created this workshop where we discussed the supply and demand of creativity, how creative work differs from other types of businesses, and most importantly, how to be successful in a creative career.
How to Make a One-Page Comic
Baldwin Park Comic Con, run by the Baldwin Park Library, wanted me to run a workshop with an emphasis on fun, so I came up with the idea to have their attendees learn how to draw a one-page comic in a hands on environment. We set up tables, handed out paper, and gave them pens so they could leave this workshop with their own comic as a souvenir.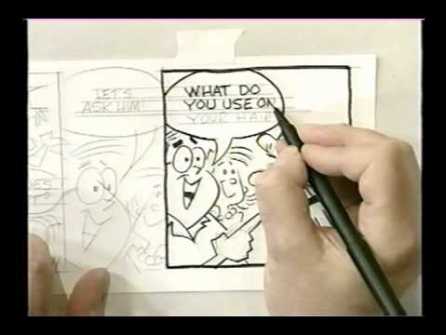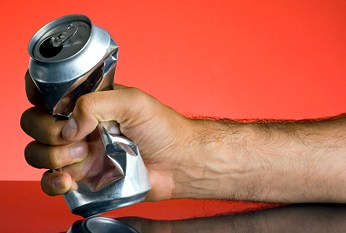 How to Crush it On Kickstarter
I hosted this workshop at Long Beach Comic Con and Long Beach Comic Expo a total of three times. (2 at LBCCs and 1 at LBCE) about the secrets of Kickstarter, and how to take Kickstarter funding and transition it into real world publishing success. AUDIO
#ConLife: Develop Your Product Pitch
I ran this workshop for Long Beach Comic Expo about developing a pitch for your con table. I walked attendees through a step by step process of how I pitch at my table, the buyer psychology behind everything I say, and how to make more money at every con.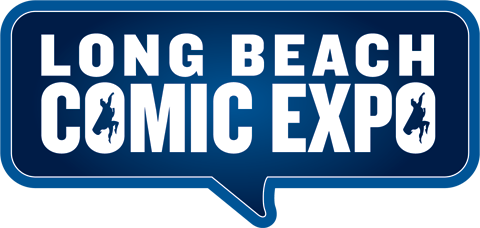 Still not convinced?
Need more time? No worries. That's perfectly alright. Take all the time you need. I want you to be convinced I'm the perfect fit for your event before you pull the trigger and book me.
In the meantime, make sure to check out my Instagram and Twitter feeds @russellnohelty to see the content I curate for my sizable and enthusiastic audience.
You can also listen to my show, The Business of Art, to hear the advice I've consistently delivered for over 140 episodes.
As my gift to you, please enjoy my ebook How to Build Your Audience from Scratch completely free just for making it this far down the page. Download it by clicking here.
Then, email me at russell@wannabepress.com when you know for sure I'm the right person for your next event. I look forward to hearing from you.