Can I send you some free books?
My name is Russell Nohelty, publisher of Wannabe Press and host of the Business of Art podcast. I've spend years growing my creative business. Now, I want to help you build your own career in the arts.
Whether it's publishing books, making art prints, playing music, or any creative pursuit you can imagine, I can help you grow and scale your business so you can make a living doing what you love...all without feeling gross making money from your art.
Most business advice for creatives comes from one of two places: academics who've never been an entrepreneur or successful entrepreneurs who've never owned a creative business.
That's where I'm different.
I've successfully launched my own creative career and advised dozens of creatives around the world on how they can do it, too. I know that growing a creative business is much different than growing a car dealership or grocery store.
Not only have I helped tons of creatives build their own businesses, I've also spent years talking to successful creatives about how they built their own business from the ground up and sustained it over the course of their lives through my podcast The Business of Art.
Artists respect me because I speak creative. I'm from the creative trenches. I've grown my business from the ground up, one person at a time with my bare hands. All of my advice is for creatives by a creative. 
It's completely possible to making a career in the arts. It just takes somebody who's been there before to guide you through the process. I believe that person is me and that there is no better time then now to pursue your passion. I can cut years off your struggle and put you on the right path today.
So what are you waiting for? Book your call today. Just click here.
I was struggling to figure out a social strategy to grow our audience for my latest book launch. After talking to Russell for just half an hour I was able to develop a plan and get clarity for us to have a monster debut! Thanks Russell!

- Paul Jenkins,

Spider-Man, Fairy Quest
Create Great Content

It all starts with delivering great content consistently. That is the base of any successful creative business. Great content is more than just picking an interesting topic. It means speaking to a specific audience in a unique voice with a pointed perspective about problems that affect them. Your unique perspective draws people into your circle. It gets the right people excited to read your work. It keeps those people coming back again and again and again, building incredible loyalty to your brand.

Sell Great Content

Producing great content isn't enough. Your competition has great content, too. Having great content is just the barrier for entry. Once you can produce great stuff at will, people will consider buying from you. Then, you need to get the right audience to find it, scale up your audience, and convince them to buy what you have to sell. That's the end goal, after all. You aren't doing this the heck of it. You create stuff so your audience will it instead of the millions of other choices on the market.

Build Your Brand

Companies build brands that speak for them. Bill Gates doesn't need to say one word to get people to buy his computers. That's the power of the brand. You need a strong enough artistic brand that people seek it out to buy your products. You can't speak to everybody in the world, so your brand has to speak for you when you aren't around to speak for yourself. Whether you are a company or an individual, a strong brand a key for any business and that wants to sell a product.
Do you have problems finishing projects?
Have you been struggling to create great content?
Are you having trouble selling your content to others?
Having difficulty honing your brand identity?
Wouldn't it be great if there was a blueprint for making and selling your work?
If you said yes to any of these questions, click below and book your free strategy call today!
"I was very impressed by your know-how on how to build an audience for my business. Your advice not only cut my learning curve but helped me immeasurably to start seeing results. I can't thank you enough!!!"

- Sammy Montana,

Anarchy Management
Check out all these cool places that have worked with me!
I connected with Russell through Twitter while searching for no non-sense authors with a unique following. Russell was kind enough to host a video conference to share his knowledge and industry experience in marketing and targeting niche audiences.  He provided an up to date perspectives and enlightening actionable steps so that I may immediately begin discovering and targeting my future clients.  After just one session with Russell and the additional information provided on his website, I am confident I will be able to specifically target the appropriate audience for my business.  Thank you, Russell!

- Tara,

Forever Be Moved
Still not convinced?
Still on the fence? That's okay. I want you to be completely comfortable I can help before you schedule a call with me.
While you ponder booking a call, head on over to my podcast, The Business of Art, by clicking here, and check out 140+ episodes of free content I've created to help build your creative business from the ground up.
These episodes include interviews, live panels, workshops, and lessons you can use to supercharge your business today. When you are convinced I'm the right person to help you, come back and schedule a call. I'll be here.
Already convinced? Click here to schedule your call today.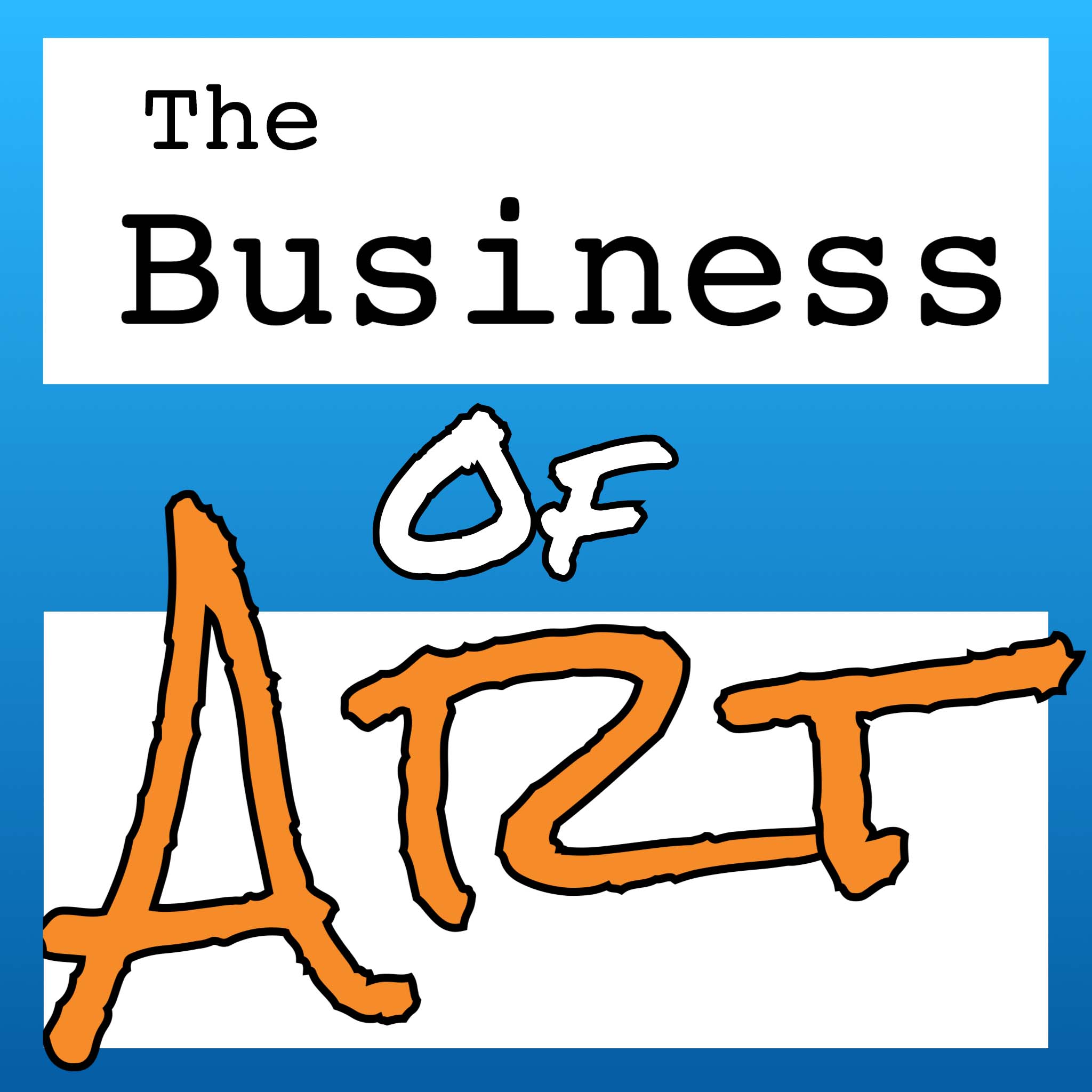 Russell really understands the finer points of how to run a successful campaign. His advice was invaluable towards tweaking the campaign for Eternal Autumn to maximize our potential. He's also got tremendous outreach into the community because of his previous successes. You have to drive eyes and traffic through promotion to a well thought out page. Russell is an expert in both areas.

- Chris Delloiacono,

Eternal Autumn
Want even more free, helpful stuff?
Join my Business of Art mailing list and get a FREE ebook!